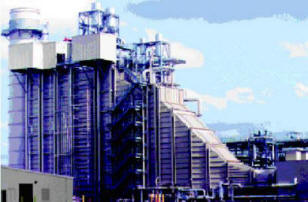 Whether at an existing installation, in the field during a new installation, in shop, or in a lab, 91 Inspection will prove to be one of the most valuable tools for your project needs.
91 Inspection specializes in QA/QC of creep strength enhanced ferretic steels and austenitic stainless steels including:
Gr. 91 & Gr. 92
T23 & T24
SS 347 & 347HFG
SS 304H
We have in-depth site construction and shop fabrication surveillance experience in US, China, Canada, Mexico, Venezuela, Portugal, Spain, Scotland, England, Ireland, France, Netherlands, Holland, Finland, Belgium, Luxembourg, Germany, Czech Republic, Poland, Austria, Egypt, India, Thailand, Vietnam, Malaysia, Australia, Taiwan, South Korea, Japan, and Mongolia.
Our staff of metallurgists, mechanical & welding engineers, ASNT Level III Examiners, and CWIs are knowledgeable with ASME, AWS, PED, ASTM, ANSI, SAE, and ISO requirements.
We are cognizant of all EPRI Recommendations.